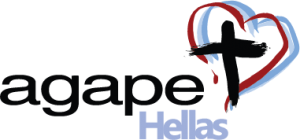 Advancing Together...
Agape is a Non Profit Organization, focused on covering the spiritual, emotional and humanitarian needs of our society, with 40 years of presence in Greece and over 60 years of presence abroad.
Agape is independent on a national level, but is part of the CRU organization. This way, it is served by about 27.000 staff members and at least 225.000 volunteers, in more than 190 countries all over the world. In this line of thought, it is considered to be the biggest organization in its field, having a great variety and number of actions and ministries.
Agape can not exist without your moral and financial support. We rely on all of you who share with us the same goals, values ​​and principles, the same concerns, but also the same optimism and determination to create a better world.